DDS PLCSHOP have been Established in 1993,/1994 and is a dynamic and independent distributor of PLC Automation / wireless and wiring communication techniques used in industrial, military and space applications of European companies and governmental institutions. Located in the heart of Europe, DDS has excellent distribution capabilities. Together with its worldwide partners, DDS is able to supply an enormous range electronic components within the requested lead-times and, of course , fully compliant with all applicable standards and quality requirements.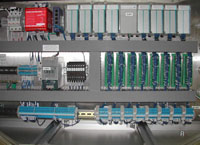 Our main customers ring exist from: automation industry, government, Semi-government, defense, police force services, Judicial institutions, security agencies, fire departments, TNO, University and hospitals.
DDS also has more than 17 years experience already with providing, automation and communication technology.
In the begin of the year 2000 the company has been reorganized and the Internet site has been further split off in several Internet sites to improving the overview.
In the year of 2002/2003 DDS has been modified from legal form.
The new name is now DDS Electronics Europe BV ( LTD ), it is however acted also still under the old trading name DDS PLCSHOP and several other names.
On 1 April 2006 DDS Electronics Europe Ltd has taken over the company Spock-Electronics Ltd Spock-Electronics Ltd now has become one of the many trading names of DDS.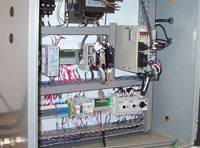 Also DDS Electronics Europe LTD and Spock-Electronics Ltd become a component of the R.L.C. Enterprises holding group.
Location of our company:
DDS is located on address Looierij 26 zipcode NL-4762-AM in Zevenbergen
the telephone number is 0031 168-370347
Beside the telephone entrance DDS also has a number of very professionally set up Internet websites
one of these internet sites is
www.ddszevenbergen.nl.
please feel free to take a tour and be astonish about the ASSORTMENTS we can provide you.